Strong Q3 Growth in Canada
.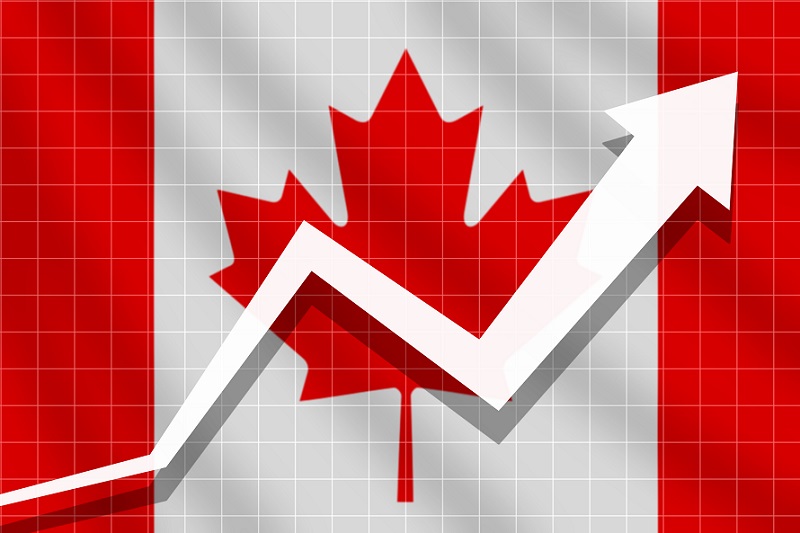 Canadian Economy Bounced Back Sharply In Q3
In line with the Bank of Canada's forecast, the economy rebounded sharply in the third quarter following the weak performance in Q2. Stats Canada announced this morning that GDP grew by a whopping 5.4% in Q3 following the downwardly revised 3.2% earlier in Q2. As pandemic restrictions phased out and businesses resumed normal operations, consumer spending accelerated, growing at a 17.9% annual rate. Expenditures on clothing (+26.8%) and footwear (+30.3%) surpassed pre-pandemic spending. Expenditures on services rose 27.8%, led by a jump in accommodation and food services sales. Transport services (+40.3%), recreation and culture services (+26.1%), food, beverages and accommodation services (+29.0%), and personal grooming services (+35.8%) all showed significant increases.
Exports rebounded after a sharp decline in Q2. Business investment barely changed, hampered by supply chain disruptions.
Consumers remained flush with cash as incomes grew, boosted by wage gains and government transfer payments. The household saving rate fell from 14.0% in the second quarter to 11.0% in the third quarter, still strong from a historical perspective. Although spending surpassed income this quarter, this was the sixth consecutive quarter with a double-digit savings rate. The rate also remained higher than in the pre-pandemic period. The household savings rate is aggregated across all income brackets. In general, savings rates rise with income.
Housing Investment Declines
After four consecutive quarters of solid growth, new construction and renovations fell in the third quarter. The 5.2% (not annualized) drop in new construction was the most significant drop since the second quarter of 2009. The decrease in investments for the new construction of detached and multiple-unit dwellings was substantial, especially in Newfoundland and Labrador and Prince Edward Island. Nationally, there were $96.3 billion additions to the stock of homes in the third quarter.
Housing investment in new construction and renovations
Ownership transfer costs (-10.0%) fell for the second consecutive quarter as activity in the resale market slowed. The decrease was widespread, and only Newfoundland and Labrador and Yukon posted increased ownership transfer costs.
The remarkable accumulation of residential mortgage liabilities in the previous quarter continued, with households adding $38 billion in the third quarter, more than double that two years earlier.
Bottom Line
Today's release is, in some respects, 'ancient history.' Monthly GDP by industry data released this morning for September showed a modest uptick of 0.1%. And preliminary information indicates that real GDP rebounded in October, up 0.8% with increases in most sectors. Manufacturing led the growth after contracting in September due in part to the effects of the semiconductor shortage. Other notable increases were in the public sector, construction, finance and insurance, and transportation and warehousing.
All in, GDP in Canada is still below its pre-pandemic level. And uncertainty has increased with the announcement of the new Omicron variant. Traders are betting that the Bank of Canada will begin hiking the key overnight rate by April of next year and markets are currently pricing in five rate hikes in the next 12 months. Inflation remains a troubling concern, and Fed Chairman Jay Powell said today in testimony before Congress that he would accelerate his plan to taper all bond purchasing. In addition, according to Bloomberg News, "Powell also told a Senate banking committee that it's time to stop using the word "transitory" to describe inflation".
---