Find a Mortgage Broker
60,000
+
Mortgages Funded Annually
$

21

billion +

Funded Per Year
Dominion Lending Centres is the nation's leading mortgage company with more than 2,800 mortgage brokers offering free expert advice across Canada – taking the hassle out of the mortgage process and simplifying your life.
With access to more than 230 lending institutions, including big banks, credit unions and trust companies, our licensed team of mortgage professionals is familiar with a vast array of available mortgage products – ranging from first-time homebuyer programs to financing for the self-employed to financing for those with credit blemishes.
Latest News
As many of you already know, Canada just became the second country in the world to legalize marijuana for medical and recreational purposes. Of course, this historic moment in Canadian history has cannabis activists jumping for joy while others are not s-toked on the idea. With legalization comes the realities of growing your own pot Read More
As a community newspaper reporter for a decade around B.C., I covered a lot of stories. I probably wrote thousands of pieces during my career. And the range was as wide as you'd expect in cities with thousands of people. They could be interesting, fun, and in some cases, heart wrenching. You get it all Read More
Think of your credit score as a report card on how you've handled your finances in the past. A credit score is a number that lenders use to determine the risk of lending money to a given borrower. There is always someone willing to lend you money however, higher risk = higher rates! Step 1 Read More
Policies are always changing, and when you port a mortgage, a FULL application must be approved and completely underwritten with full, credit, income, property and policy review. It's a mistake to believe that just because you already had a mortgage, you will easily get a new one. Policies and rates are changing rapidly and you Read More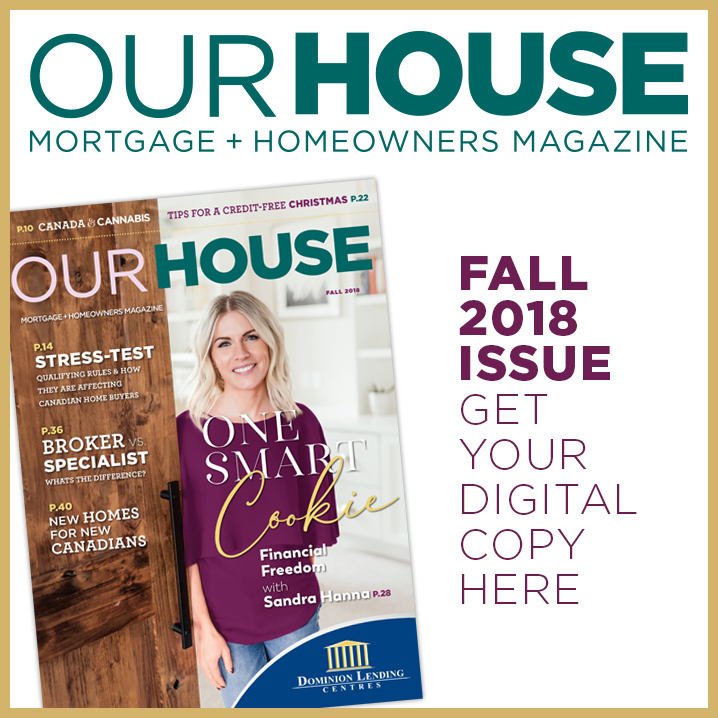 Request a Call
Fill out the form below and an expert will call you back when it's convenient for you!
Requests after 5pm PST will be received 9am PST next business day
Current Rates
CURRENT VARIABLE MORTGAGE RATE IS
2.85
%
CURRENT PRIME RATE IS
3.95
%
Terms
Bank Rates
Payment Per $100K
Our Rates
Payment Per $100K
Savings

6 Months
3.34 %
$490.86
3.30%
$488.77
$2.09

1 Year
3.59 %
$504.03
3.49%
$498.74
$5.29

2 Years
3.74 %
$512.02
3.54%
$501.38
$10.64

3 Years
3.89 %
$520.07
3.65%
$507.22
$12.85

4 Years
3.94 %
$522.77
3.64%
$506.69
$16.08

5 Years
5.59 %
$615.64
3.69%
$509.35
$106.29

7 Years
5.80 %
$627.97
4.04%
$528.19
$99.78

10 Years
6.10 %
$645.76
4.14%
$533.64
$112.13
Some conditions may apply. Rates may vary from Province to Province. Rates subject to change without notice. Posted rates may be high ratio and/or quick close which can differ from conventional rates. *O.A.C. E. & O.E.
About Dominion Lending Centre
Canada's national mortgage and leasing company with more than 2,300 members offering free expert advice across Canada – taking the hassles out of the mortgage process and simplifying your life.
Find out more