Find a Mortgage Broker
60,000
+
Mortgages Funded Annually
$

21

billion +

Funded Per Year
Dominion Lending Centres is the nation's leading mortgage company with more than 2,800 mortgage brokers offering free expert advice across Canada – taking the hassle out of the mortgage process and simplifying your life.
With access to more than 230 lending institutions, including big banks, credit unions and trust companies, our licensed team of mortgage professionals is familiar with a vast array of available mortgage products – ranging from first-time homebuyer programs to financing for the self-employed to financing for those with credit blemishes.
Latest News
You've decided that you want to buy a home and you call up a realtor to show you a listing and the first question they ask is " How much are you pre-approved for?" Many realtors will refuse to book home viewings until they can confirm that you are pre-approved. Why? 1- It shows that Read More
Whether you are buying your first home or have been a home owner for years, when you are looking at purchasing a property, finding the best mortgage solution for your specific situation can be an intimidating experience. Working with a licenced mortgage broker will ease that tension, along with knowing the basics of what lenders Read More
We hope your holidays were spent warm, safe and in the company of family and loved ones. We also hope that you're not drowning from all the holiday purchases such as the dinners, the appetizers, the gifts, the gift cards, the drinks, the party favours – shall I continue? It is expected that most people Read More
Blog Posts, Chief Economist, News
Statistics released today by the Canadian Real Estate Association (CREA) show that national home sales dipped for the fourth consecutive month, down 2.5% from November to December, capping the weakest annual sales since 2012. According to last week's Bank of Canada Monetary Policy Report, housing activity in Canada has fallen by more than the Bank's Read More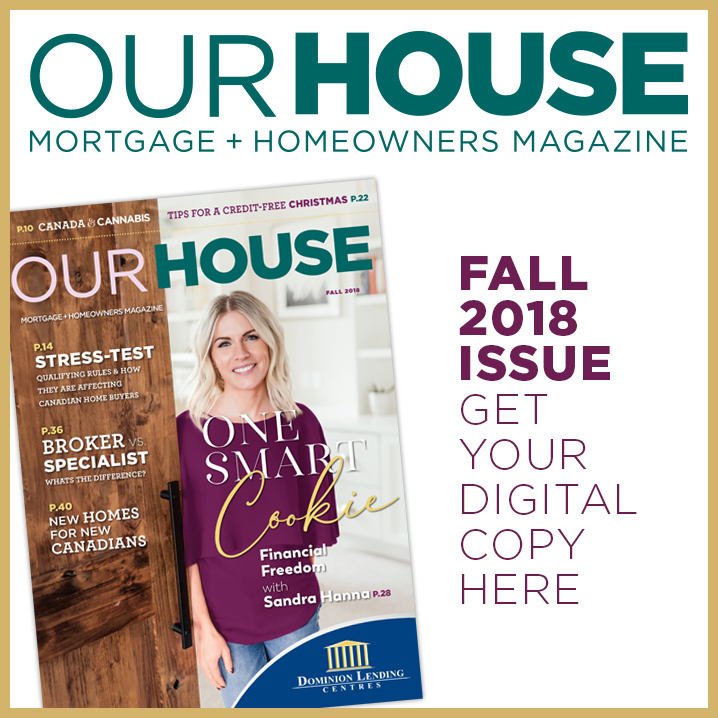 Request a Call
Fill out the form below and an expert will call you back when it's convenient for you!
Requests after 5pm PST will be received 9am PST next business day
Current Rates
CURRENT VARIABLE MORTGAGE RATE IS
2.95
%
CURRENT PRIME RATE IS
3.95
%
Terms
Bank Rates
Payment Per $100K
Our Rates
Payment Per $100K
Savings

6 Months
3.34 %
$490.86
3.30%
$488.77
$2.09

1 Year
3.59 %
$504.03
3.49%
$498.74
$5.29

2 Years
3.74 %
$512.02
3.54%
$501.38
$10.64

3 Years
3.89 %
$520.07
3.44%
$496.11
$23.97

4 Years
3.94 %
$522.77
3.64%
$506.69
$16.08

5 Years
5.59 %
$615.64
3.59%
$504.03
$111.61

7 Years
5.80 %
$627.97
4.04%
$528.19
$99.78

10 Years
6.10 %
$645.76
4.14%
$533.64
$112.13
Some conditions may apply. Rates may vary from Province to Province. Rates subject to change without notice. Posted rates may be high ratio and/or quick close which can differ from conventional rates. *O.A.C. E. & O.E.
About Dominion Lending Centre
Canada's national mortgage and leasing company with more than 2,300 members offering free expert advice across Canada – taking the hassles out of the mortgage process and simplifying your life.
Find out more