Find a Mortgage Broker
60,000
+
Mortgages Funded Annually
$

21

billion +

Funded Per Year
Dominion Lending Centres is the nation's leading mortgage company with more than 2,800 mortgage brokers offering free expert advice across Canada – taking the hassle out of the mortgage process and simplifying your life.
With access to more than 230 lending institutions, including big banks, credit unions and trust companies, our licensed team of mortgage professionals is familiar with a vast array of available mortgage products – ranging from first-time homebuyer programs to financing for the self-employed to financing for those with credit blemishes.
Latest News
Over the last month, as the big banks and many of our monolines mortgage lenders wind down their fiscal year, we are starting to see some very obvious changes in what your credit score can get you. I heard a few months ago that 720 beacons were going to become the new 650. The 650 Read More
Since we know that lenders can back-end insure our mortgages (please read our Mortgage Insurance Market and Wholesale Lenders article first), and that this specifically makes these mortgage investments more attractive to investors, what does it mean for borrowers (every day people like you and me)? To recap, any mortgage that is inexpensive for a Read More
A Guarantor, when it comes to mortgages, is exactly what it sounds like—they "Guarantee" the mortgage for another person if they are unable to pay back the loan. Guarantor's or co-signers are often used if someone has: • Damaged or poor credit • Insufficient income In most cases, someone with poor credit and/or insufficient income Read More
Blog Posts, Chief Economist, News
Statistics released today by the Canadian Real Estate Association (CREA) show that national home sales declined for the second consecutive month in October, edging back by 1.6% month-over-month (m/m) and down 3.7% from year-ago levels. Year-over-year sales in October are now about in line with their 10-year monthly average (see chart below). Existing home sales Read More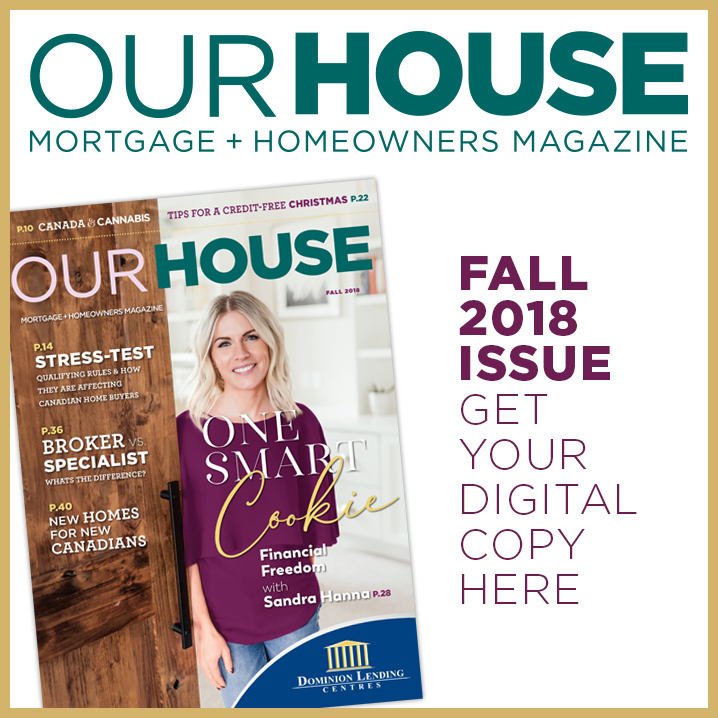 Request a Call
Fill out the form below and an expert will call you back when it's convenient for you!
Requests after 5pm PST will be received 9am PST next business day
Current Rates
CURRENT VARIABLE MORTGAGE RATE IS
2.85
%
CURRENT PRIME RATE IS
3.95
%
Terms
Bank Rates
Payment Per $100K
Our Rates
Payment Per $100K
Savings

6 Months
3.34 %
$490.86
3.30%
$488.77
$2.09

1 Year
3.59 %
$504.03
3.49%
$498.74
$5.29

2 Years
3.74 %
$512.02
3.54%
$501.38
$10.64

3 Years
3.89 %
$520.07
3.65%
$507.22
$12.85

4 Years
3.94 %
$522.77
3.64%
$506.69
$16.08

5 Years
5.59 %
$615.64
3.69%
$509.35
$106.29

7 Years
5.80 %
$627.97
4.04%
$528.19
$99.78

10 Years
6.10 %
$645.76
4.14%
$533.64
$112.13
Some conditions may apply. Rates may vary from Province to Province. Rates subject to change without notice. Posted rates may be high ratio and/or quick close which can differ from conventional rates. *O.A.C. E. & O.E.
About Dominion Lending Centre
Canada's national mortgage and leasing company with more than 2,300 members offering free expert advice across Canada – taking the hassles out of the mortgage process and simplifying your life.
Find out more