Find a Mortgage Broker
60,000
+
Mortgages Funded Annually
$

21

billion +

Funded Per Year
Dominion Lending Centres is the nation's leading mortgage company with more than 2,800 mortgage brokers offering free expert advice across Canada – taking the hassle out of the mortgage process and simplifying your life.
With access to more than 230 lending institutions, including big banks, credit unions and trust companies, our licensed team of mortgage professionals is familiar with a vast array of available mortgage products – ranging from first-time homebuyer programs to financing for the self-employed to financing for those with credit blemishes.
Latest News
Blog Posts, Chief Economist, News
With so much bad news coming out about the economy, Statistics Canada this morning posted a blockbuster jobs report, mitigating worries about the health of the economy. Employment increased by a whopping 94,100 in November, led mostly by full-time jobs that were broadly based across industries. This was the largest monthly jobs gain in records Read More
Blog Posts, Chief Economist, News
As was universally expected, the Bank of Canada's Governing Council held overnight interest rates steady at 1-3/4% as it heralded a weaker outlook for the Canadian economy. The dovish tone in today's Bank of Canada statement is in direct contrast to its attitude when it last met on October 24. Since that time, the global Read More
Do you know what kind of prepayment privileges you currently have with your mortgage? Does your current lender allow you to make a 10% prepayment or a 20% prepayment on your principle amount? Can you double your monthly payment? Or can you even increase the amount you are paying monthly? This is important information, and Read More
It is a reoccurring but common misconception that you will qualify for a mortgage in the future because you have qualified for a mortgage in the past. This is not accurate! Do. Not. Assume. Anything. Even if your financial situation has remained the same or has improved, securing mortgage financing is more difficult now than Read More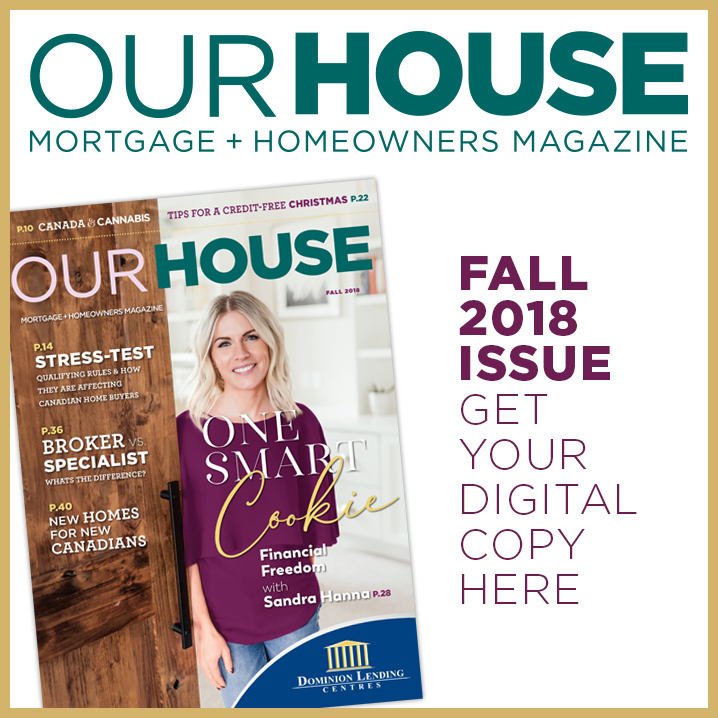 Request a Call
Fill out the form below and an expert will call you back when it's convenient for you!
Requests after 5pm PST will be received 9am PST next business day
Current Rates
CURRENT VARIABLE MORTGAGE RATE IS
2.85
%
CURRENT PRIME RATE IS
3.95
%
Terms
Bank Rates
Payment Per $100K
Our Rates
Payment Per $100K
Savings

6 Months
3.34 %
$490.86
3.30%
$488.77
$2.09

1 Year
3.59 %
$504.03
3.49%
$498.74
$5.29

2 Years
3.74 %
$512.02
3.54%
$501.38
$10.64

3 Years
3.89 %
$520.07
3.65%
$507.22
$12.85

4 Years
3.94 %
$522.77
3.64%
$506.69
$16.08

5 Years
5.59 %
$615.64
3.59%
$504.03
$111.61

7 Years
5.80 %
$627.97
4.04%
$528.19
$99.78

10 Years
6.10 %
$645.76
4.14%
$533.64
$112.13
Some conditions may apply. Rates may vary from Province to Province. Rates subject to change without notice. Posted rates may be high ratio and/or quick close which can differ from conventional rates. *O.A.C. E. & O.E.
About Dominion Lending Centre
Canada's national mortgage and leasing company with more than 2,300 members offering free expert advice across Canada – taking the hassles out of the mortgage process and simplifying your life.
Find out more