Canadian Home Sales Surge In October
.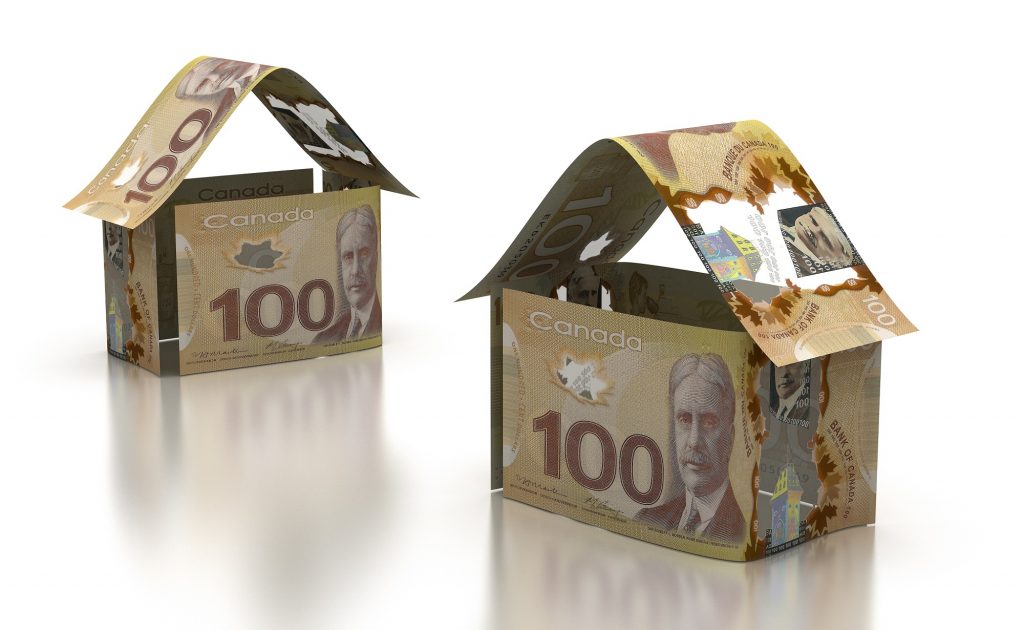 Home Sales Surge in October
Today the Canadian Real Estate Association (CREA) released statistics showing national existing-home sales rose a whopping 8.6% in October, its most robust month-over-month pace since July 2020, when the first lockdown eased briefly. This was on the heels of a modest uptick in September–the first gain since March of this year.Sales were up month-over-month in about three-quarters of all local markets and in all major cities.
The actual (not seasonally adjusted) number of transactions in October 2021 was down 11.5% on a year-over-year basis from the record for that month set last year. That said, it was still the second-highest ever October sales figure by a sizeable margin.
On a year-to-date basis, some 581,275 residential properties traded hands via Canadian MLS® Systems from January to October 2021, surpassing the annual record of 552,423 sales for all of 2020.
"2021 continues to surprise. Sales beat last year's annual record by about Thanksgiving weekend, so that was always a lock, but I don't think too many observers would have guessed the monthly trend would be moving up again heading into 2022," said Shaun Cathcart, CREA's Senior Economist. "A month with more new listings is what allows for more sales because those listings are mostly all still getting gobbled up; however, with demand that strong, the supply of homes for sale at any given point in time continues to shrink. It is at its lowest point on record right now, which is why it's not surprising prices are also re-accelerating. We need to build more housing."
The basic story hasn't changed, even with the rise in fixed mortgage rates: Housing demand remains well more than supply. Inventories of unsold properties are at historic lows. While the Trudeau government promised to address the massive supply shortage, in reality, housing construction is under the auspices of provincial and local government planning and zoning bodies. Moreover, the resurgence of immigration will widen the excess demand gap for homes to buy or rent. 
New Listings
The number of newly listed homes rose by 3.2% in October compared to September, driven by gains in about 70% of local markets. With so many markets starved for supply, it's not surprising to see sales go up when new listings rise.
As of October, about two-thirds of local markets were seller's markets based on the sales-to-new listings ratio is more than one standard deviation above its long-term mean. The sales-to-new listings ratio tightened again last month to 79.5% compared to 75.5% in September and 73.5% in August. The long-term average for the national sales-to-new listings ratio is 54.8% (see chart below).
There were just 1.9 months of inventory on a national basis at the end of October 2021, down almost half a month from three months earlier and back in line with the all-time lows recorded in February and March of this year. The long-term average for this measure is more than five months.
Home Prices
In line with some of the tightest market conditions ever recorded, the Aggregate Composite MLS® Home Price Index (MLS® HPI) accelerated to 2.7% on a month-over-month basis in October 2021.
The non-seasonally adjusted Aggregate Composite MLS® HPI was up 23.4% on a year-over-year basis in October, a more significant gain than in the three previous months.
Year-over-year price growth in B.C. has crept back above 20%, though it is lower in Vancouver, on par with the 20% provincial gain in Victoria, and higher in other parts of the province.
Year-over-year price gains are in the mid-to-high single digits in Alberta and Saskatchewan, while they are currently at about 10% in Manitoba.
Ontario saw year-over-year price growth closing in on 30% in October, with GTA surging forward. Greater Montreal's year-over-year price growth remains at a little over 20%, while Quebec City is now at 13%.
Price growth is running a little above 30% in New Brunswick (a little higher in Greater Moncton, a little lower in Fredericton and Saint John), while Newfoundland and Labrador is now at 10% year-over-year (a bit lower in St. John's).
Bottom Line
Canada continues to contend with one of the developed world's most severe housing shortages. As our borders open to a resurgence of immigration, excess demand for housing will mount. The impediments to a rapid rise in housing supply, both for rent and purchase, are primarily in the planning and approvals process at the municipal level. Liberal Party election promises do not address these issues.
Inflation pressures are mounting everywhere. The US just posted a year-over-year inflation rate for October at 6.2%–higher than expected. This Wednesday, Canada's CPI data will be released. We saw a y/y inflation rate of 4.4% in September. Undoubtedly, the October data will surpass that level. Maybe that is why Tiff Macklem wrote an op-ed in the Financial Times today reiterating that the Bank of Canada is getting closer to raising interest rates as slack in the economy dissipates. This is in line with the hawkish BoC policy statement last month.
"For the policy interest rate, our forward guidance has been clear that we will not raise interest rates until economic slack is absorbed," Macklem wrote. "We are not there yet, but we are getting closer."
According to Bloomberg News, Macklem reiterated that the Bank of Canada's view is still that recent inflationary pressures will ease. Yet, he acknowledged that a high level of uncertainty remains. "Supply disruptions appear to be lasting longer than we thought, and energy price increases are adding to current inflation rates," he wrote.
"While our analysis continues to indicate that these pressures will ease, we have taken them into account for the dynamics of supply and demand," Macklem said. "What our resolve does mean is that if we end up being wrong about the persistence of inflationary pressures and how much slack remains in the economy, we will adjust."
---