Canadian Home Sales Continued Their Slowdown in June
.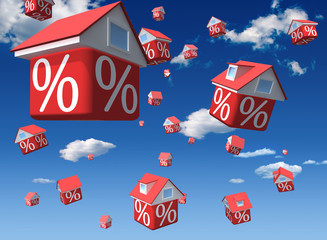 The Slowdown In Canadian Housing Continued in June
Today the Canadian Real Estate Association (CREA) released statistics showing national existing home sales fell 8.4% nationally from May to June 2021, marking the third consecutive monthly decline. Over the same period, the number of newly listed properties fell 0.7%, and the MLS Home Price Index rose 0.9%, a marked deceleration from previous months.
Activity nonetheless remains historically high, but in contrast to March's all-time record, it is now running closer to levels seen in the first half of 2020. While sales are now down a cumulative 25% from their peak, and below every other month in the last year, June transactions still managed to set a record for that month (see chart below).
For the second month in a row, sales were lower in every province. The steepest drops were in B.C. (-14.6% m/m) and the Atlantic provinces (down a combined 9.8% m/m). In Ontario, sales fell 9.0% m/m. They posted a much smaller 1.9% m/m drop in Quebec.
June's decline was helped along by stricter stress test rules implemented at the beginning of the month. We expect these rules to continue to weigh on demand in the near term, although the amount of tightening this time around (+46 bps) pales in comparison to early 2018 (+220 bps), the last time the rules were changed.
The actual (not seasonally adjusted) number of transactions in June 2021 was up 13.6% on a year-over-year basis.
"While there is still a lot of activity in many housing markets across Canada, things have noticeably calmed down in the last few months," said Cliff Stevenson, Chair of CREA. "There remains a shortage of supply in many parts of the country, but at least there isn't the same level of competition among buyers we were seeing a few months ago."
New Listings
The number of newly listed homes edged back a slight 0.7% in June compared to May. In contrast to the past year's synchronicity in demand and supply trends, the little-changed national new supply figure in June reflected a mixed bag of results, with about half of local markets seeing gains – welcome news for frustrated buyers.
The national sales-to-new listings ratio was 69.2% in June 2021, the lowest reading since last August. That said, the long-term average for the national sales-to-new listings ratio is 54.6%, so it remains historically high; although, it has been steadily moderating since peaking at 90.8% back in January (see chart below).
Based on a comparison of sales-to-new listings ratio with long-term averages, more than half of all local markets were in balanced market territory in June, measured as being within one standard deviation of their long-term average. The was a significant shift compared to most of the past year which saw a majority of markets well into seller's market territory.
There were 2.3 months of inventory on a national basis at the end of June 2021, up from 2.1 months in May and up from an all-time record-low of just 1.8 months in March. That said, it is still very much in sellers' market territory. The long-term average for this measure is a little over 5 months.
Home Prices
The Aggregate Composite MLS® Home Price Index (MLS® HPI) rose 0.9% month-over-month in June 2021, continuing the trend of decelerating month-over-month growth that began in March. That deceleration was initially seen more so on the single-family side; although, that trend is now also playing out in the townhome and apartment segments.
The non-seasonally adjusted Aggregate Composite MLS® HPI was up 24.4% on a year-over-year basis in June. Based on data back to 2005, this was another record year-over-year increase; although, given how price growth took off in July of last year, this June 2021 reading may end up being the peak for year-over-year growth.
Looking across the country, year-over-year price growth is averaging around 20% in B.C., though it is lower in Vancouver and higher in other parts of the province. Year-over-year price gains in the 10% range were recorded in Alberta and Saskatchewan, while gains are closer to 15% in Manitoba. Ontario is seeing an average year-over-year rate of price growth in the 30% range, however, as with B.C., gains are notably lower in the GTA and considerably higher in most other parts of the province. The opposite is true in Quebec, where Montreal is in the 25% range and Quebec City is in the 15% range. Price growth is running a little above 30% in New Brunswick, while Newfoundland and Labrador are in the 10% range.
Bottom Line
Since peaking in March, home sales are down 25% from the inferno levels early this year, but demand is still historically strong. Despite the steep pullback, seasonally adjusted sales are roughly 18% above pre-pandemic trends. When the economy opens fully and immigration resumes, the underlying fundamentals for housing demand will rise, especially as university students return to campus living, and adult children move into their own nests.
Sales activity will continue to gradually cool over the next year, but it will take higher interest rates to soften the housing market in a meaningful way.
Condo sales in markets such as Toronto and Vancouver have picked up from their pandemic lows in recent months. This is the polar opposite of what happened earlier in the pandemic, when sales of relatively expensive detached units dominated, raising average prices. Moving forward, if condos consume a rising share of the overall sales pie (perhaps through strong demand for these units, slowing sales of detached houses, or some combination of both), compositional effects could continue to weigh on average prices.
---