Another Weak Canadian Jobs Report For May
.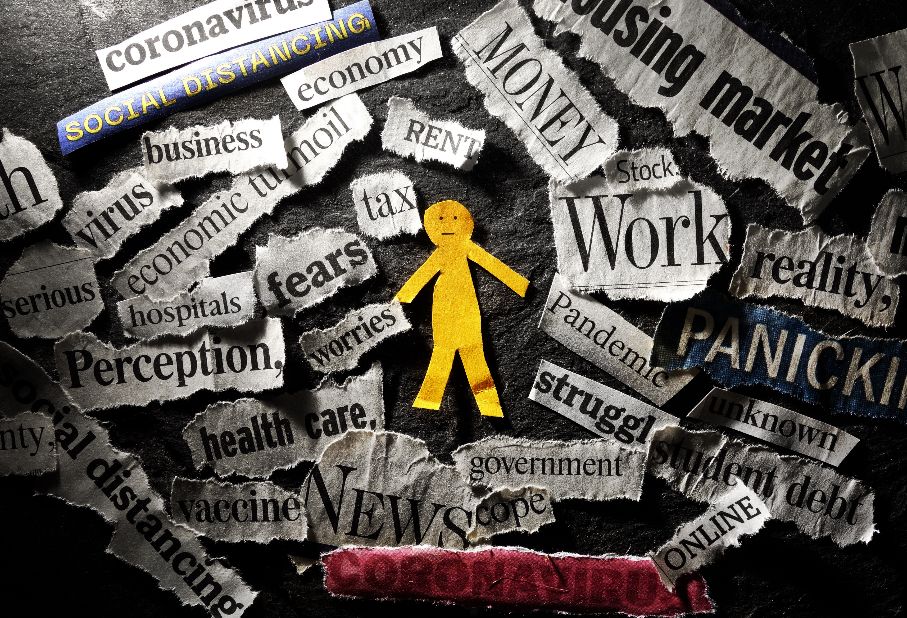 Canada's Jobs Recovery Derailed By Third-Wave Restriction
This morning, Statistics Canada released the May 2021 Labour Force Survey showing another contraction in employment, albeit not as dramatic as in April.  With the geographical broadening in lockdown restrictions in May, employment fell by 68,000 (-0.4%), but almost all of the decline was in part-time work. 
The number of self-employed workers was virtually unchanged in May but remained 5.0% (-144,000) below its pre-pandemic level.
Among people working part-time in May, almost one-quarter (22.7%) wanted a full-time job, up from 18.5% in February 2020 (not seasonally adjusted).
The number of Canadians working from home held steady at 5.1 million. This is similar to the number of telecommuters in the spring of last year.
After falling in April, total hours worked were little changed in May.
Employment in the goods-producing sector dropped for the first time since April 2020, with decreases in both the manufacturing and construction industries. Ontario and Nova Scotia were the only provinces to register declines in total employment.
Employment increased in Saskatchewan, while there was little change in all other provinces.
Unemployment little changed
The unemployment rate was little changed at 8.2% in May, as the number of people who searched for a job or who were on temporary layoff held steady. The unemployment rate remained lower than the recent peak of 9.4% seen in January 2021 and considerably lower than its peak of 13.7% in May 2020.
The unemployment rate among visible minority Canadians aged 15 to 69 rose 1.5 percentage points to 11.4% in May (not seasonally adjusted).
Long-term unemployment—the number of people unemployed for 27 weeks or more—held relatively steady at 478,000 in May.
Full-time employment was little changed in May, following a decline of 129,000 (-0.8%) in April. Before April, full-time employment had steadily trended upwards, following the low in April 2020. In May 2021, the number of full-time workers was down 1.9% (-303,000) from its pre-pandemic level.
Private sector employees in sales and services most affected by restrictions
The number of private-sector employees declined by 60,000 in May (-0.5%), adding to losses observed in April (-204,000; -1.7%). This followed employment gains totalling 427,000 in February and March 2021—demonstrating the extent to which employment for this group of workers has been affected by the easing and tightening public health measures introduced to contain the COVID-19 pandemic.
Compared with February 2020, the number of private-sector employees was down 564,000 (-4.6%), with the gap driven mostly by declines in the number of people working in the accommodation and food services industry, particularly those working in sales and services occupations (not seasonally adjusted).
Employment in construction falls with tightening of public health restrictions in ON
Employment in construction fell by 16,000 (-1.1%) in May, driven by declines in Ontario, where public health restrictions affecting non-essential construction were implemented on April 17. The decrease brought the number of workers in construction down to 3.7% (-55,000) below pre-COVID levels.
Bottom Line 
With the easing of COVID restrictions beginning this month, we expect a sharp bounceback in job creation starting in the next employment report. The potential for a sharp rebound and a faster-than-expected full recovery has already prompted the Bank of Canada to start tapering its stimulus with reduced bond buying. Markets are expecting rate hikes by the Bank to begin next year.
Canada's economy remains 571,100 jobs shy of pre-pandemic levels. The unemployment rate was below 6% before the pandemic.
The Canadian jobs report coincided with the release of U.S. payroll numbers, which increased by 559,000 last month — short of an expected 675,000–but well above the surprisingly weak job growth in April.
---