Published by DLC Marketing Team
Getting a Mortgage When You're New to Canada
.
Canada has seen a surge of international migration over the last few years. In 2019, we welcomed a total of 313,580 immigrants to the country! This is an increase of 40,000 individuals when compared to 2017 numbers.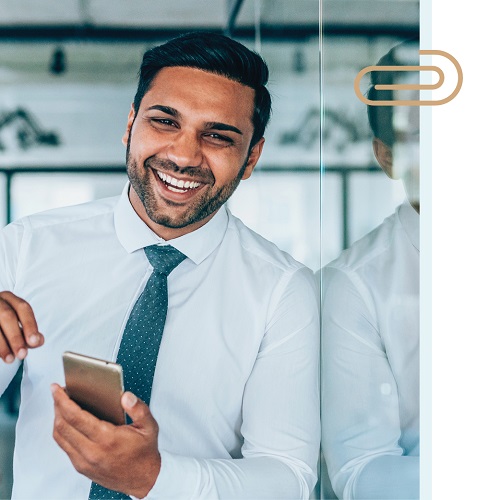 According to planned immigration levels, it is estimated that Canada will receive 341,000 permanent residents in 2020. In 2021, we are expecting 351,000 and 361,000 in 2022. Federal Immigration Minister, Marco Mendicino, stated that by 2022, "the year's new permanent residents in Canada will account for one per cent of the population".
With all these new faces wanting to plant roots in this great country, we wanted to touch base on how new immigrants can qualify to be homeowners!
Permanent Residents
If you are already a Permanent Resident or have received confirmation of Permanent Resident Status, you are eligible for a typical mortgage with a 5% down payment – assuming you have good credit.
Not Yet Permanent Residents or Have Limited Credit
For Permanent Residents with limited credit, or individuals who have not yet qualified for Permanent Residency, there are still options! In fact, there are several 'New to Canada' mortgage programs. These are offered by CMHC, Sagen and Canada Guaranty Mortgage Insurance, and cater to this group of homebuyers.
New to Canada Programs
To qualify for New to Canada programs, you must have immigrated or relocated to Canada within the last 60 months and have had three months minimum full-time employment in Canada.

Individuals looking for 90% credit, a letter of reference from a recognized financial institution. Or, you will be required to provide six (6) months of bank statements from a primary account.
If you are seeking credit of 90.01% to 95%, you will need to produce an international credit report (Equifax or Transunion) demonstrating a strong credit profile. Or you will need to provide two alternative sources of credit, which demonstrate timely payments for the past 12 months. The alternative sources must include rental payment history and another alternative. This could be hydro/utilities, telephone, cable, cell phone or auto insurance.
Alternative Lenders
Another option for New to Canada residents, depending on your residency status and credit history, are alternative lenders such as B-Lenders and MIC's (Mortgage Investment Operation). If you do not qualify for the New to Canada programs, or a standard mortgage, reach out to a DLC Mortgage Broker and they can help you navigate the alternative options!
New to Canada? Before Submitting Your Mortgage Application
Utilizing a mortgage professional will ensure you understand your options. They can also help determine the best program and mortgage choice for you. Before you talk with a mortgage professional, there are a few things you need to know when it comes to submitting an application – and getting approved – for your first mortgage in Canada:
Supporting Documents!
If you're new to the country but have weak credit, supporting documents will be needed. These may include: proof of income, 12 months worth of rental payments or letter from landlord, documented savings, bank statements and/or letter of reference from recognized financial institution. These documents all paint the picture of whether you are a safe investment for a lender.
Build your Credit Rating!
This is one of the most important aspects to getting a mortgage! Your credit rating determines your reliability as a borrower. In turn, this will determine your down payment rate. A great way to build your credit is by getting a credit card to use and pay off each month. Paying other bills such as utilities, cell phones and rent can also contribute to your credit score and reliability.
Start Saving!
One of the most expensive aspects of home ownership is the down payment, which is an upfront cost but is vital to securing your future. As mentioned, the down payment can either be 5% or 10% depending on your status. However, if the purchase price exceeds $500,000, the minimum down payment will be 5% for the first $500,000 and 10% of any amount over $500,000 – regardless of your residency status.
Choose a Mortgage Provider!
Once you are ready to get your mortgage, you need get in touch with a local mortgage professional. They can help you review your options and find the best mortgage product to suit your needs.
Buying a house is an exciting step for anyone, but especially for individuals who are new to the country. As daunting as it may seem, purchasing a home is completely possible with a little knowledge and preparation. If you are new to Canada and looking to get a mortgage, connect with a DLC Mortgage Professional today for expert advice and options that best suit you!
---