Canadian Employment Gains Slowed in October As Jobless Rate Fell
.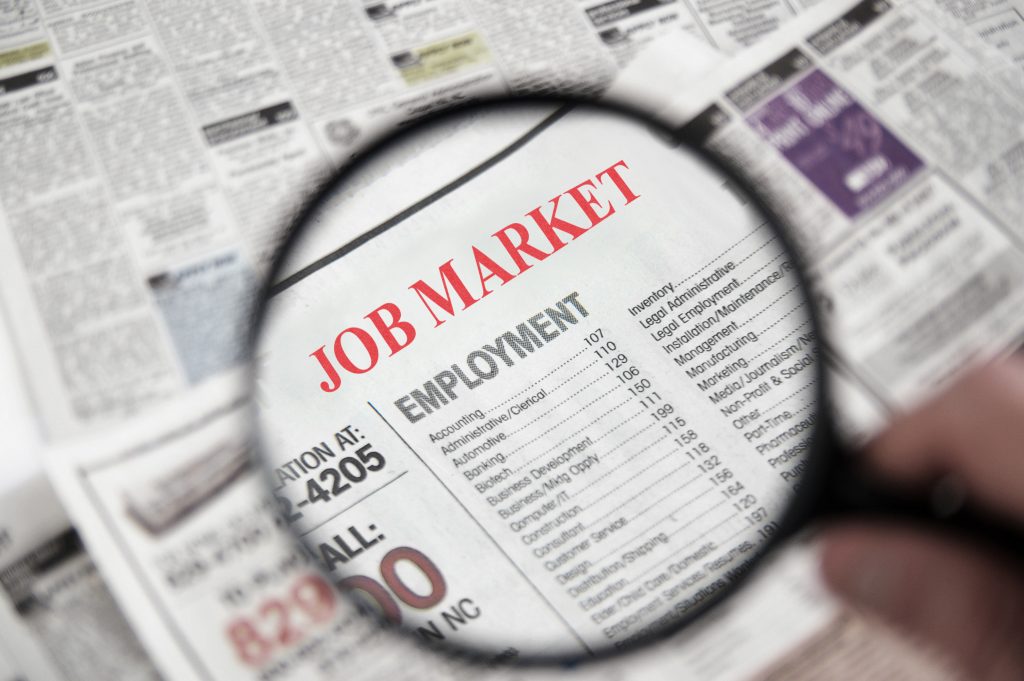 A More Normal Jobs Report In October
Statistics Canada released the October Labour Force Survey this morning, reporting a slowdown in employment growth from the blockbuster pace of recent months. While some commentators were disappointed in the results, I have a more positive take. Canada returned its pre-pandemic level of employment in September ahead of the US and other G-7 countries. The resumption of a more normal pace of job gains was inevitable as we get closer to full employment.
Employment rose by 31,200 (+0.2%) in October, following a jump of 157,000 the month before. Indeed, job growth surged at an average monthly rate of 143,000 from June through September. That is not a sustainable pace of job gains but rather a reflection of the spike in hiring in the immediate aftermath of the lockdown. For example, hiring averaged 23,000 per month in the two years before the outbreak of COVID.
Employment increases in several industries, including retail trade, were offset by declines elsewhere, including accommodation and food services. Employment rose in Ontario and New Brunswick, while it fell in Manitoba and Saskatchewan. Declines in self-employment offset Gains among paid employees. The number of employed people working less than half their usual hours fell 9.7% (-100,000) in October and remained 117,000 higher (+14.5%) than in February 2020. Total hours worked were up 1.0% in October and were 0.6% below their pre-pandemic level.
Among people of core working age (25 to 54 years), employment rose by 53,000 (+0.4%) in October, with all the gains in full-time work.
Unemployment rate declines for the fifth consecutive month
The unemployment rate fell 0.2 percentage points to 6.7% in October, a 20-month low and within 1.0 percentage points of the rate (5.7%) in February 2020 (see chart below).
Long-term unemployment—the number of people continuously unemployed for 27 weeks or more—was little changed in October, at 378,000, but down from its most recent peak of 486,000 in April 2021. Among people who were in long-term unemployment in September, 15.2% had found employment in October, slightly higher than the average of 11.6% observed from 2017 to 2019.
The labour force participation rate—the share of the population working or searching for work—fell by 0.2 percentage points to 65.3% in October, as fewer youth aged 15 to 24 searching for work. The size of the October decrease is consistent with typical monthly variations observed prior to the COVID-19 pandemic. The overall participation rate in October was virtually the same as the pre-pandemic rate of 65.5% observed in February 2020.
This rebound in Canada's labour force participation rate contrasts with trends observed in the United States, where participation has recovered less quickly. When Canadian data are adjusted to US concepts, Canada's participation rate was 65.1% in September 2021, 0.3 percentage points below its February 2020 level. In the United States, the September labour force participation rate was 1.7 percentage points below its pre-pandemic level.
Bottom Line 
Today's employment data confirm that the Canadian economy is moving closer to full employment and may well hit the zero-output-gap threshold in the middle quarters of 2022, as the Bank of Canada suggested at their most recent policy meeting. The bulk of the gains in hiring were in the hard-hit retail sector, which returned to pre-pandemic levels last month. All of the gains were in full-time employment and average wages for permanent workers were 2.1% y/y. Wages gains are still relatively modest, supporting the Bank of Canada's view that inflation pressures will dissipate by the end of next year.
Employment is now a bit above levels in February 2020. This is a historically rapid rebound from the massive job losses in the immediate wake of the first pandemic lockdowns.
---